Immediate Placement Available at our Top-Rated Treatment Centers.
Please call us at (855) 410-4488. We work with most major insurance providers and offer flexible payment options!
Atrium Addiction Care offers a variety of treatment choices and programs for individuals struggling with drug or alcohol addiction. Our inpatient treatment programs are designed for those who have more severe substance use problems and require 24-hour care. We admit both voluntary and involuntary patients.
For many people, identifying their personal battle with substance abuse is the first step toward recovery. The following step is to locate a therapy program that can assist them in regaining their total health, well-being, and happiness.
A person can choose from an infinite number of therapy alternatives. For instance, some individuals suffering from severe forms of addiction may enroll in a detox program prior to entering treatment. Others may elect to begin their recovery in an inpatient or outpatient setting. Following treatment, it is important to reinforce the principles learnt during recovery by participating in support groups and therapy sessions.
Alcohol Addiction Treatment
With alcoholism being the most prevalent addiction in the United States, an individual in recovery has access to a variety of alcohol treatment drugs and therapies.
Overcoming alcoholism begins with locating a reputable treatment center that can assist with addressing underlying and co-occurring illnesses. Due to the widespread use of alcohol in our culture, recovering alcoholics are continuously confronted with triggers. To be effective, treatment institutions must be able to assist recovering addicts in identifying efficient strategies for coping with triggers and cravings.
The first step toward rehabilitation is eliminating alcohol from the addict's system. Individuals who are severely dependent on alcohol may have severe withdrawal symptoms. Alcohol addicts typically require supervised alcohol detox to avoid possibly lethal complications. Possible alcohol withdrawal symptoms include trembling, sweating, seizures, and hallucinations.
Inpatient Alcohol Rehab
Inpatient treatment is a fantastic option for anyone who want to devote their full attention to rehabilitation without the distractions or pressures of work, school, or social obligations. It enables a complete immersion in the rehabilitation process and may be an excellent option for individuals who have been unsuccessful with other forms of treatment. Inpatient alcohol therapy can continue from 30 days to six months or longer - recovery lengths vary according to the individual's needs.
Behavioral therapies, the most prevalent of which being Cognitive Behavioral Therapy, may be used in inpatient facilities (CBT). By encouraging healthy coping mechanisms, these therapies help individuals alter their responses to stressful external stimuli (such as failing a test or losing a job). Additionally, many facilities include group and individual counseling, experiential therapies, and nutrition and health education.
Drug abuse and addiction have long been stigmatized. While medical discoveries have altered the way we talk about addiction, millions of Americans experiment with substances for the first time each year, including alcohol, marijuana, cocaine, prescription opioids, and heroin.
Accepting help for a drug addiction frequently begins with an understanding of what it is, how it affects individuals, what signs and symptoms to look for, and who to contact for assistance. By comprehending how narcotics affect the body, you can make more informed choices for yourself and assist loved ones who may be battling with drug addiction.
Inpatient Drug Rehab Programs
Inpatient rehabilitation is a residential treatment facility where patients stay for varying durations of time based on their program. The usual length of time is thirty days, but the majority of addiction treatment clinics offer extended programs (60 days, 90 days, or even longer). The duration of treatment is determined by a number of factors, including the severity of the addiction, the presence of any co-occurring mental health issues, and the individual's previous experience in rehab.
The majority of inpatient facilities have family programs in which members of the patient's family participate in counseling and activities. This allows for the restoration of trust and the identification of unhealthy relationships or dynamics that could trigger a relapse. By actively participating in their loved one's recovery, families can assist encourage and support them.
Each residential inpatient facility has its own distinct accommodations. Some are modest in nature, with shared dormitories, cafeteria-style meals, and leisure activities such as pool and ping-pong. Others may provide exclusive luxury suites with gourmet cuisine and a variety of amenities such as a pool, spa, and gym.
Detoxification is the process by which an individual cleanses his or her body of alcohol or other drugs in preparation for recovery to begin. Drug rehabilitation and detox clinics can assist alleviate withdrawal symptoms and prepare patients for long-term recovery.
Withdrawal from a substance of addiction can be life threatening in some circumstances. Detox facilities and addiction rehabilitation centers are secure locations where health experts utilize drugs and other strategies to alleviate withdrawal symptoms and manage them safely.
Withdrawal is unique to each individual. The duration of the treatment and the medications used will vary depending on the type of addiction, the individual's personal and family background, and the resources available at the institution.
It's critical to keep in mind that medical detox does not address the underlying behavioral, environmental, or genetic factors that contribute to addiction. It is the initial step in the therapeutic process, and should be followed by education, therapy, and other forms of long-term support.
Intensive Outpatient Treatment
Intensive Outpatient Treatment (IOP) is a sort of specialized outpatient addiction recovery program that provides more structure and intensive treatment than a typical outpatient program while still allowing for the individual's home and job obligations.
It can be used as a follow-up following a successful detoxification, as primary care, or as part of an aftercare plan for someone who has finished an inpatient program.
Our compassionate care and individualized treatment plans meet you where you are, empowering you to confront your drug or alcohol addictions and reclaim control of your life — stigma-free and shame-free.
If you or someone you care about is struggling with a substance use disorder or any type of behavioral health problem, we can assist. From acute detox and residential treatment to recovery houses and long-term outpatient & mental health services, we're here to provide you with the safe assistance you need to address the root cause of your addiction and develop your own recovery lifestyle.
Call us today to speak with an addiction expert: (855) 410-4488.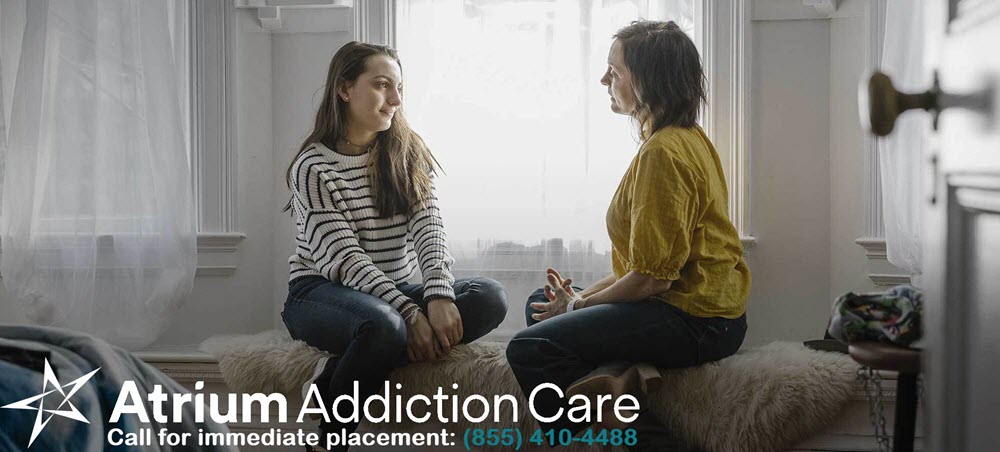 Substance Abuse Treatment | Addiction Statistics | Detox Programs | Types of Treatment | Outpatient | Withdrawal | Dual Diagnosis